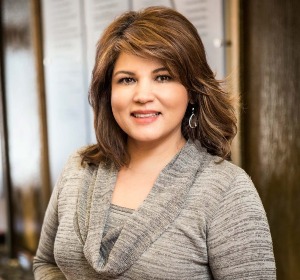 Brenda Gonzalez has been handpicked as the new director of the community relations at UW-Madison.
Gonzalez received her bachelor's degree in social psychology from the Universidad Autonoma Metropolitana Xochimilco in Mexico City. She also took graduate courses at Edgewood College, a private Dominican liberal arts Catholic college, and at the UW-Madison.
She was a diversity manager at Agrace Hospice and Palliative Care Center. In order to acquire that position, Gonzalez was required to have five years of experience managing diversity and receive a bachelor's degree in a related field. Her role as the diversity manager was being responsible for managing goals and strategies to promotive diversity and inclusivity.
Gonzalez has been part of the Madison community for more than 20 years. "Her experience and passion for creating lasting and meaningful connections throughout Madison will help us to continue strengthening our already impactful partnerships between the campus and community," said Ben Miller, assistant vice chancellor for government and corporate affairs.
Based on her connections and past experience, she will now serve as the main contact with the local community and non-profit organizations. Gonzalez will be responsible for developing strategies to ensure the university is engaged with these organizations and the broader community.
Brenda Gonzalez will begin her new job August 5, 2019, taking over for Leslie Orrantia, who became deputy mayor of Madison.
[Source: madison.com]