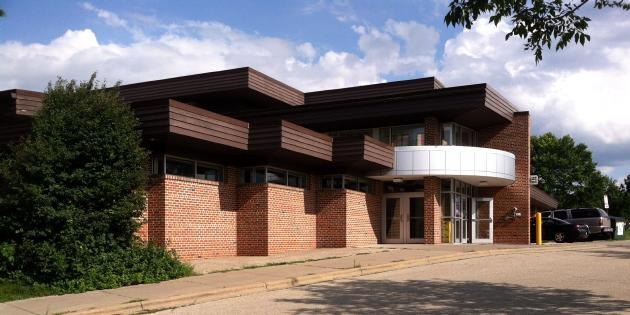 Community Proposal Would Rename Falk Elementary School For Local Journalist Milele Chikasa Anana
by Sydney Steidl, age 14
The staff at Falk Elementary School and other community members have announced a proposal to rename the school in honor of the late Milele Chikasa Anana.
This effort began in 2018 when it was discovered Philip Falk, a former Madison schools superintendent, at one time belonged to a student-run organization at the University of Wisconsin-Madison that had possible connections to the Ku Klux Klan. While the UW student group was not a chapter of the official Klan, this discovery called for a reevaluation of the values Falk Elementary School stands for.
Milele Chikasa Anana moved to Madison in 1970, and despite Madison's reputation for being a liberal and accepting community, she immediately faced discrimination. When she and her husband moved to Hillcrest Drive, a burning cross was thrown at their home, along with a note saying that they "shouldn't live with whites," and calling them the 'n' word. Five years later, when she took the position of City of Madison Affirmative Action Officer, another burning cross was placed on her lawn.
Undeterred, Milele ran for Madison's school board in 1974 and became the first African American elected to a Wisconsin school board. However, this term was cut short when former mayor Paul Soglin appointed her Madison's first Affirmative Action Officer. In that position she worked tirelessly to open up opportunities for women and minorities throughout Madison. One of her efforts included diversifying the Madison Police Department, working with former Police Chief David Couper.
One of Ms. Milele's greatest legacies is UMOJA magazine, the oldest Black magazine in Wisconsin, created to highlight the accomplishments of Black people in Madison and Dane County. Founded in 1990, Milele took ownership of the magazine in 1992, bringing it from a two-page yellow paper newsletter to its current incarnation as a 52-page full-color magazine. UMOJA covers typically feature works by local artists, giving many artists the exposure needed to start a career. Before her retirement in 2018, she sold UMOJA to the Urban League of Greater Madison.
Ms. Milele received many awards for her accomplishments, including Madison's Martin Luther King Jr.'s Humanitarian Award. Milele was an active alumna of the Delta Sigma Theta sorority, as well as an active member of the NAACP (National Association for the Advancement of Colored People). She founded Madison's Black Chamber of Commerce, directed the Madison Equal Opportunities Commission, and helped start Madison's first Black business directory. She supported student journalists and was a longtime friend of Simpson Street Free Press.
When the name Milele Chikasa Anana, a woman who spent her life advocating for the marginalized groups of Madison, was suggested as the new name for Falk Elementary school, the renaming committee unanimously approved it. In a recent interview with Simpson Street Free Press, Falk School principal Adam Zingsheim, said "everyone we've talked to loves the idea. Community members, staff, and parents are excited about this."
Despite the sense that it was time to consider a name change, Mr, Zingsheim emphasizes that this effort is not about Philip Falk. Rather, it is about "honoring Milele Chikasa Anana. Honoring a person who did so much for our community and our city," he said.
"School board policy in Madison dictates that name changes are solely about recognizing the person being honored," Zingsheim says.
When discussions about a name change started, no replacement names immediately stood out for the committee. That is, until a community member suggested the recently deceased Milele Chikasa Anana, an African American woman whose goal was to uplift the voices of minorities in our city.
If the renaming goes through, many hope it will spark change throughout the community, such as inspiring other problematically named schools to change their names. This includes, but is not limited to, schools that are named after people who owned slaves, such as Thomas Jefferson or James Madison.
The student body at Falk Elementary School is about 30% African American, one of the highest rates in Madison. According to school board policy, when a school's namesake is being chosen, there are considerations to be made about what values are being represented.
When it comes to Milele's name, Sarah Hall, a Falk social worker, said, "(We) couldn't think of anybody who fit the values that we came up with more closely. It's almost like the name picked us."
[Sources: Wisconsin State Journal ; UMOJA Magazine; Madison 365; The Cap Times ]