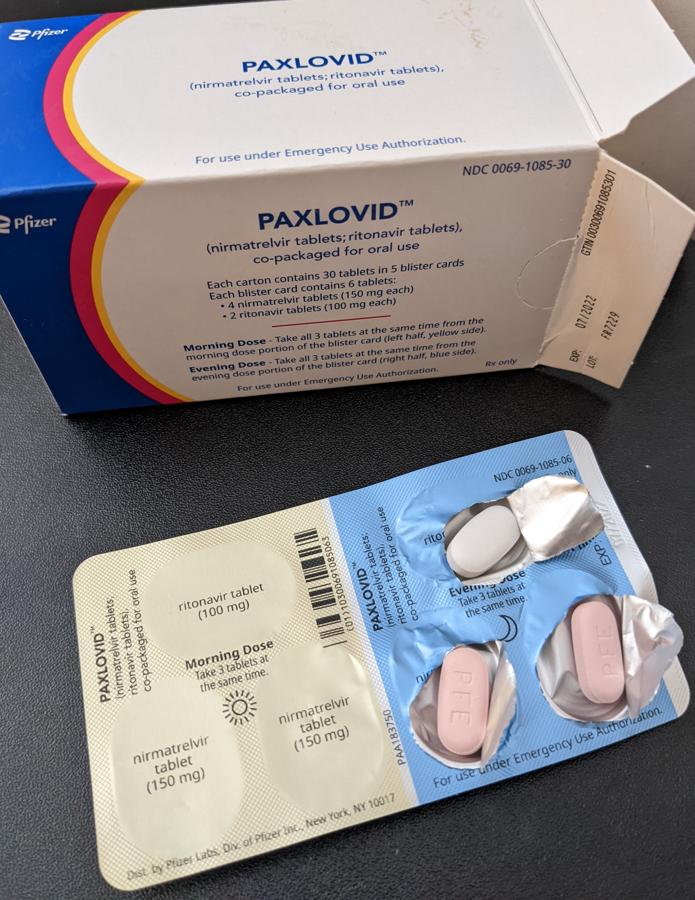 by Moises Hernandez, age 18
A new study shows that a treatment for COVID-19 significantly reduces hospitalization and death rates. Patients prescribed Paxlovid are about five times less likely to be hospitalized and ten times less likely to die, compared to patients to whom the medication is not prescribed, according to a study published on Epic Research.
In December 2021, Pfizer's Paxlovid received emergency authorization from the Food and Drug Administration to be used as a treatment for mild-to-moderate symptoms in those 12 and older at high risk of developing severe symptoms that could lead to hospitalization or death. Factors that could put someone in this category include age, pregnancy, obesity, kidney disease, cancer, and serious heart conditions.
In March 2022, the Biden-Harris Administration launched the "Test to Treat" initiative. Through this, a single location can be the place where someone can be tested for COVID-19, see a healthcare provider, receive a prescription for treatment, and have that prescription filled. [Read More]