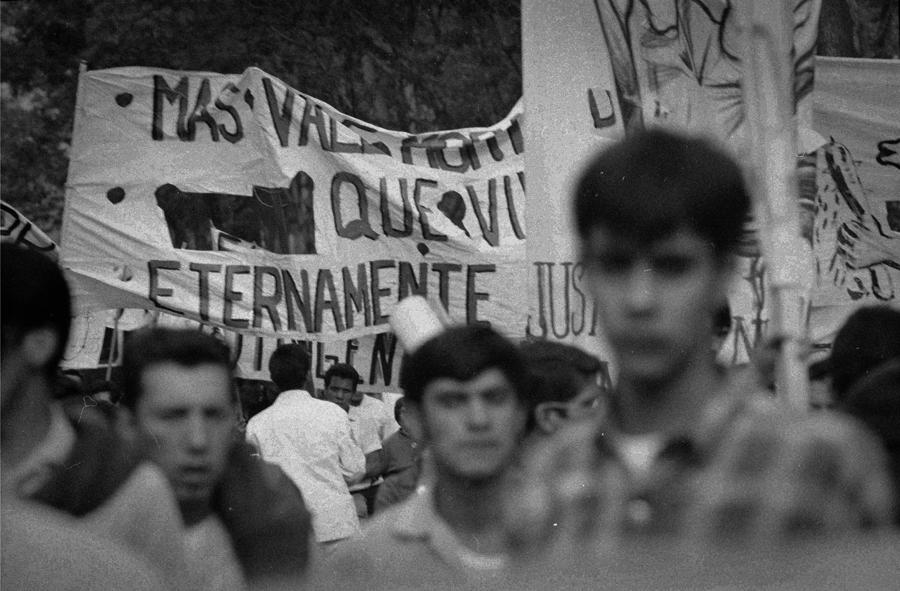 by Valeria Moreno Lopez, age 16
The 1960s was a time of change for many underrepresented communities in the United States. Between the civil rights movement and racial conflicts occurring, many people took the opportunity to strongly voice their basic needs. An example is the East L.A. walkouts of 1968, a series of protests led by Chicano students that advocated for the improvement of their education.
Obvious flaws in the Los Angeles school systems were always apparent to Chicano students. The unfurnished buildings could not support the growing population, hence leading to overcrowding; and much of the staff were inadequately trained for teaching. The lack of education quality denied many academic and career opportunities for Latinos that were readily available to white students. Nearly 130,000 Latinos made up 75 percent of East L.A.'s student body, but due to the lack of support, the number of school drop-outs mounted to 50 percent or above. Although Chicano students contacted their school administrations to fix the flaws, nothing changed.
Students, however, were not alone in the fight against the discriminatory issues they faced. In particular, Sal Castro, a Mexican-American social studies teacher at Lincoln High School in Los Angeles, encouraged Chicano students to dwell more on their culture and take pride in their identity. In 1967, Castro, and community members, began organizing protests and helping students walk out of their classes to march in the streets. Many Chicanos from East L.A. schools and concerned parents joined. Together they created a list of 39 demands, such as employing more Latino staff, allowing bilingualism to be used in classrooms, and an increase of Mexican and Mexican-American history lessons. [Read More]